City of Toronto invites residents to fall in love with in-person programming at Toronto History Museums – City of Toronto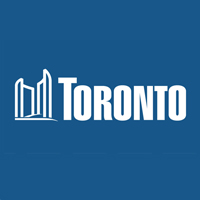 News Release
February 14, 2023
The City of Toronto today announced that a full schedule of in-person programming will return to its 10 Toronto History Museums (THM) for residents, visitors and families to enjoy this year.
In 2020, THM programming was scaled back and moved online while COVID-19 protections were in place. During this time, THM revealed its full artifact and fine art collection online for the public to view for the first time and launched the award-winning Awakenings program. When the sites re-opened to the public in 2022, the City introduced free general admission and new guided and self-guided tours to reduce barriers to access and welcome people back to these historic public spaces. This year marks the first time in three years that museums will be offering a full schedule of in-person programming.
With a return to in-person programming comes a unique, immersive opportunity for residents and visitors to experience the ongoing transformative changes taking place within all City history museums. In 2022, the THM strategic plan was adopted by Council as a bold and transformative mission, vision and narrative.
Grounded in equity, anti-racism and anti-oppression, historic stories are being told using wider experiences and perspectives so as to tell a more fulsome story. All 10 Toronto History Museums are actively re-evaluating the stories they share, and the way they are shared, in order to create space for communities and impart knowledge.
The City is an internationally recognized leader in transforming its museum spaces, having recently won national (2021 and 2022) and international (2022) awards, and remains committed to dismantling museums' established and ongoing colonial legacies, working towards reconciliation and healing.
The City invites everyone to experience the full roster of diverse and inclusive in-person programming. THM sites across the city are a welcoming place for all people and families to journey through amazing histories by experiencing exhibitions, tours, pop-up talks, hands-on workshops and more. Staff continue to actively plan all summer programming, which will be announced over the coming weeks as plans are finalized.
Family Day: Monday, February 20
Families can join free drop-in activities like baking, music and art from 11 a.m. to 4 p.m. Participating THM sites include Fort York National Historic Site, Gibson House, Mackenzie House, Montgomery's Inn, Scarborough Museum, Spadina Museum and Todmorden Mills. Entry to all sites is free. Detailed information is available on the City's Festivals & Events Calendar.
Summer 2023 at Toronto History Museums
The City is planning a full return to in-person summer programming at all sites for summer 2023. Below is some of the summer programming that has been finalized to date. The remaining schedule will be shared as details are confirmed.
Summer Camp at THM: Register now for Summer Camp at Toronto History Museums. Spaces are available for ages six and up at Gibson House, Spadina Museum and Todmorden Mills. Learn more and register at the THM Summer Camp homepage.
Awakenings: The award-winning program series continues this summer with activations and installations across Toronto History Museums sites.
Pride Mentorship Art Showcase: 10 emerging and mid-career artists present projects related to 2SLGBTQ+ communities across the city as a culmination of their participation in the Ashley Mackenzie Barnes Mentorship Program.
Emancipation Month in August: Join renowned Canadian performing artist Jully Black for a series of events throughout THM focused on empowering mind, body and soul through exercise and reflection.
Learn about Fort York National Historic Site: Past and present meet to spark discussions of shared futures at this early 1800s British colonial fort in downtown Toronto, including:
Historic weapon demonstrations: Historic musket demonstrations immerse visitors in the sights, sounds and even the smells of 1800s warfare as interpreters and visitors discuss the many diverse narratives surrounding war and conflict.
Music, Past & Present: Historic military music demonstrations engage visitors with the sounds of an early 1800s fort while community partners also share musical traditions as visitors encounter the diverse sounds of Toronto past and present.
Experience High Park through a diverse lens at Colborne Lodge: Visit this 1800s summer cottage and join in an exploration of High Park's past, present and potential future throughout the summer.
Girl Power'd: A celebration of West African and Caribbean culture through dance performances and drumming workshops.
Coach House: Drop by the historic building for pop-up exhibitions and hands-on activities.
Indigenous Food Market: Join us at Fort York on Thursdays this summer to celebrate Indigenous foodways with the popular weekly Indigenous Food Market offered in partnership with Dashmaawaan Bemaadzinjin. This features delicious food and a variety of Indigenous artisan vendors and performances.
Storytelling in the garden at Spadina Museum:
Storytelling and prompts: Throughout July, enjoy the beautiful grounds of Spadina Museum via storytelling sessions and prompts to discover the vibrancy and diversity of the gardens. Named from an Annishnaabemowin word ishpadina ("highland" or "ridge"), today this mansion is a portal into diverse stories of Toronto's past and present.
Fringe Theatre Festival: Enjoy diverse performance art free of charge from July 5 to 16 in the museum.
THM Youth Volunteer Program
In 2022, the Toronto History Museums' Youth Volunteer Program offered virtual volunteering, reintroduced on-site volunteering and expanded to include seven museum locations. THM engaged with 335 youth for the program (290 were newly recruited in 2022).
Advancing equity and inclusion is a top priority for the City. Free general admission at Toronto History Museums is one in a series of initiatives designed to improve accessibility to cultural spaces for Toronto residents. The City's work also aligns with the International Council of Museums (ICOM) new definition of museums.
More information about Toronto History Museums is available at Toronto.ca/Museums.
Quote:
"There's something for everyone to enjoy at Toronto History Museums, from Family Day and March Break events to Revitalized Summer Experiences. It's great to see our museums returning to their full schedule of programming, and to see them expand the Youth Volunteer Program to seven locations. I encourage young people across the city to apply to this unique and exciting volunteer opportunity."
– Councillor Shelley Carroll (Don Valley North), Chair of the Economic and Community Development Committee
Toronto History Museums are a group of 10 museums owned and operated by the City of Toronto with the mission to collect, preserve, research, interpret, exhibit and enhance the understanding of Toronto's diverse stories through engaging and exciting experiences and different perspectives. They include Colborne Lodge, Fort York National Historic Site, Gibson House Museum, Mackenzie House, Market Gallery, Montgomery's Inn, Scarborough Museum, Spadina Museum, Todmorden Mills and Zion Schoolhouse. The Toronto History Museums' Awakenings program is the recipient of the 2021 Lieutenant Governor's Ontario Heritage Award for Community Leadership. More information is available on the Toronto History Museums webpage or follow Toronto History Museums on Twitter, Instagram, Facebook and YouTube.
Toronto is home to more than three million people whose diversity and experiences make this great city Canada's leading economic engine and one of the world's most diverse and livable cities. As the fourth largest city in North America, Toronto is a global leader in technology, finance, film, music, culture and innovation, and consistently places at the top of international rankings due to investments championed by its government, residents and businesses. For more information visit the City's website or follow us on Twitter, Instagram or Facebook.